Welcome to the Island of the Gods, where everyday life is a vacation and you can't help but fall in love with the scenic landscapes, rich culture and the perfect blend of relaxation and adventure. If you've got a whole 10 days to explore Bali, and we promise you'll be torn between chasing waves, wandering through ancient temples and just lounging on those pristine beaches. To make your travel easier, we already compiled our best itinerary for your 10 days stay in the ever-so-famous Bali. Get ready for the Bali adventure of a lifetime – and don't forget your sunscreen!
10 Days Itinerary For Your Unforgettable Journey in Bali
Day 1: Touchdown in Tropical Paradise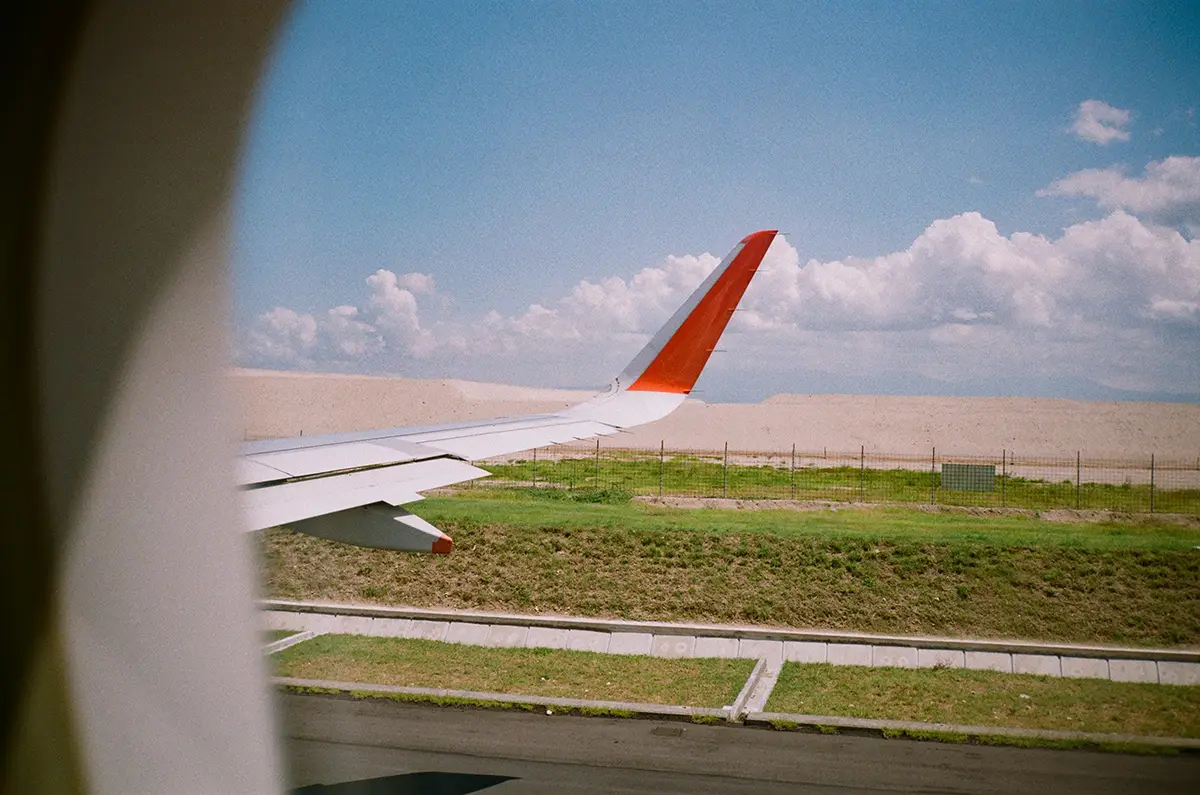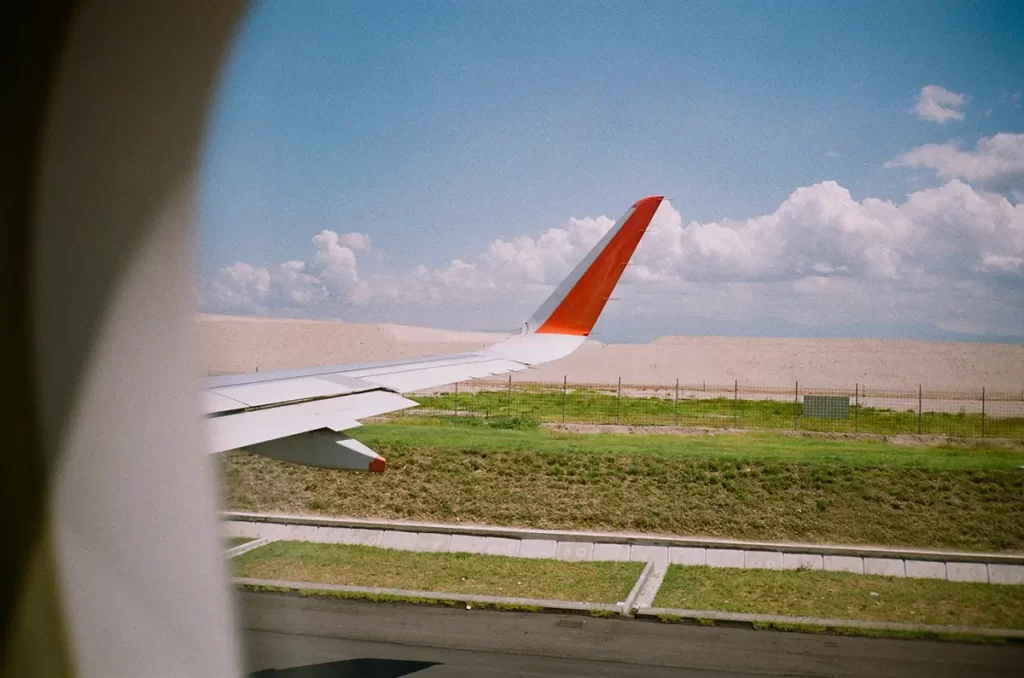 Okay, you've just landed in Denpasar, and your Bali adventure is about to begin. But first things first, check into your accommodation and grab a refreshing welcome drink because, trust me, the Balinese hospitality is on another level. For a stylish yet affordable stay, you can consider Seminyak or Canggu.
After settling in, it's time to head to a beach club like Potato Head Beach Club in Seminyak to witness one of those jaw-dropping Bali sunsets. The vibe here is fantastic – think live music, great cocktails and a chill atmosphere that perfectly sets the tone for your adventure.
Day 2: Surf's Up on the Beach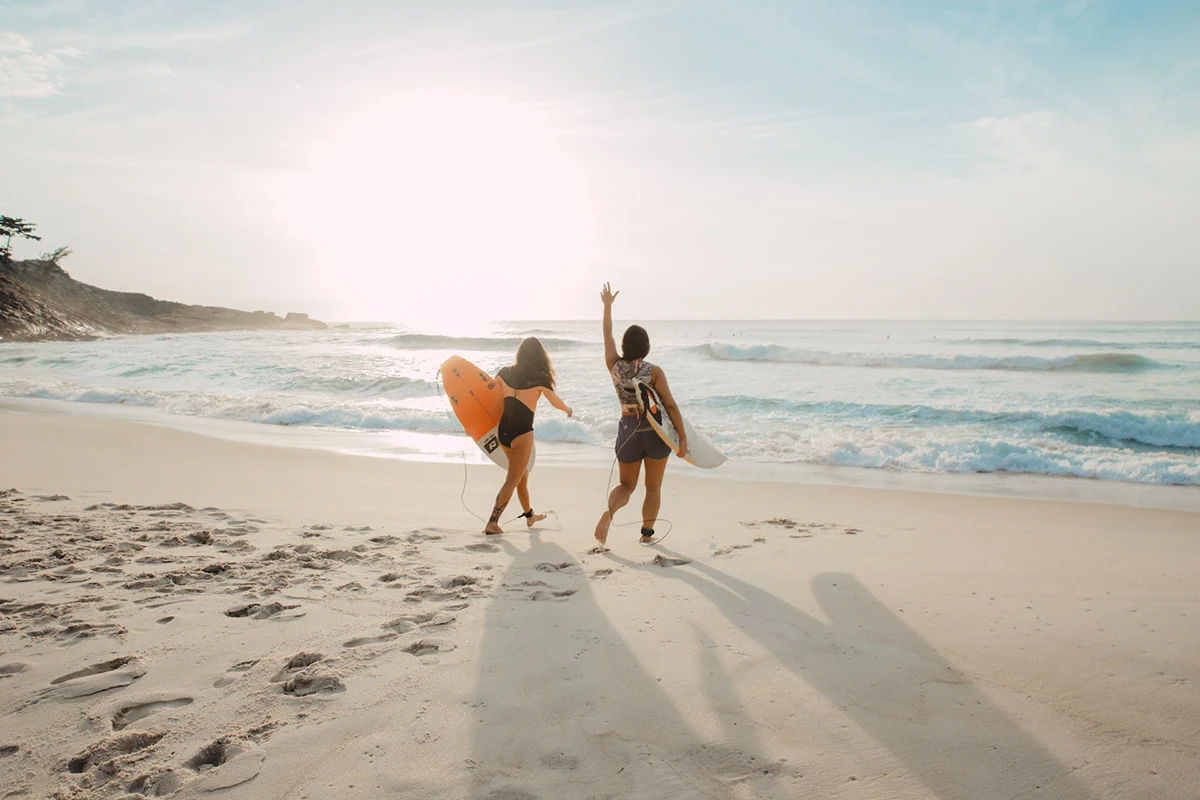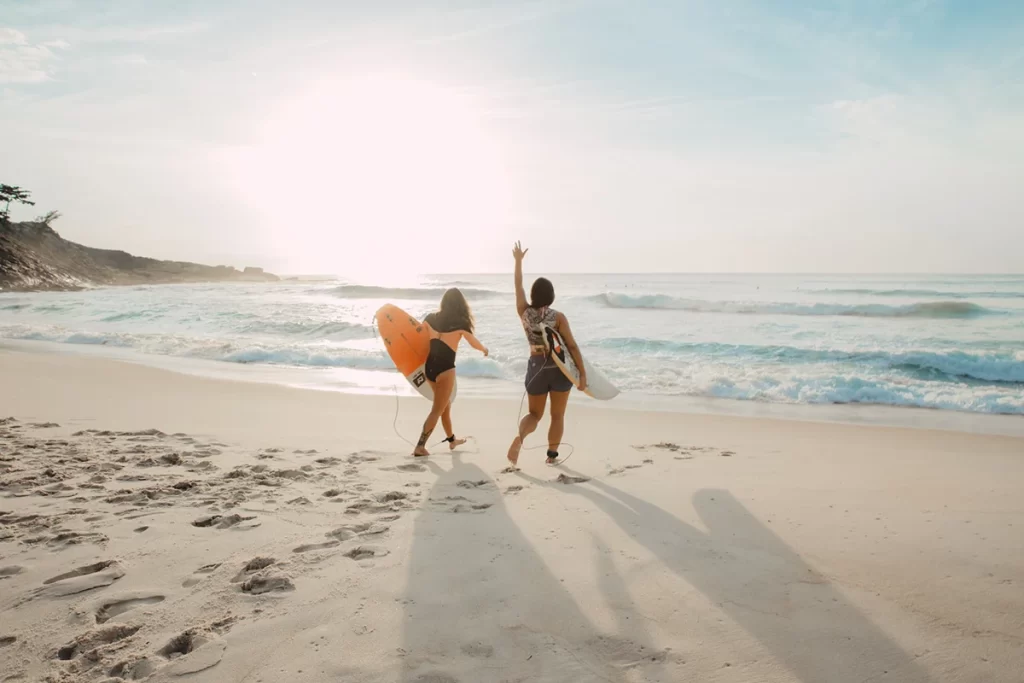 If you're itching to catch some waves, today is the day! Head to Canggu for a morning experience like no other. Afterward, rent a surfboard and take a lesson from one of the local pros at Batu Bolong Beach. Remember, it's okay to wipe out; that's just part of the Bali experience!
For lunch, treat yourself to some delicious nasi goreng (fried rice) at one of the local warungs, and then explore the vibrant street art scene in Canggu. Make your way to Echo Beach for another sunset session, where you can sip on fresh coconut water and watch surfers ride the waves.
Day 3: Ubud – The Cultural Heart of Bali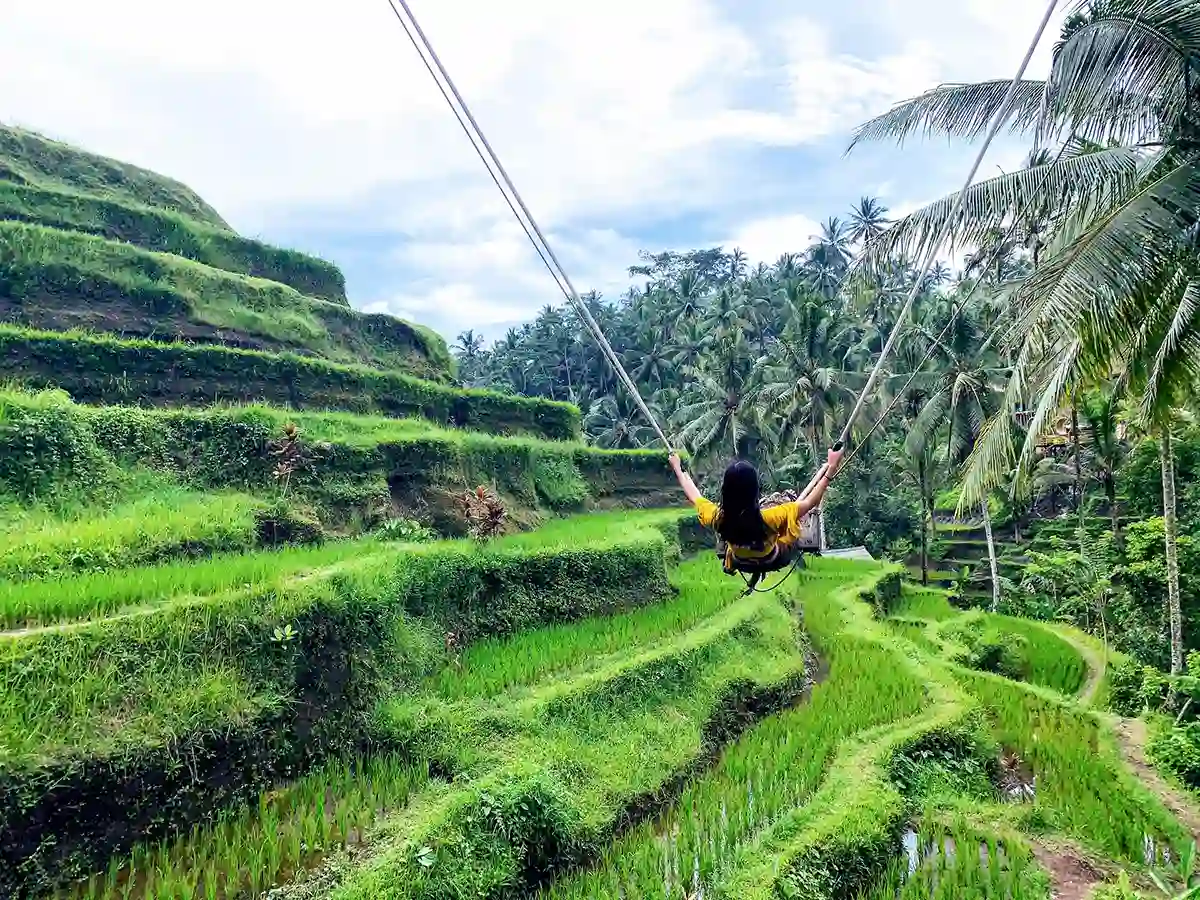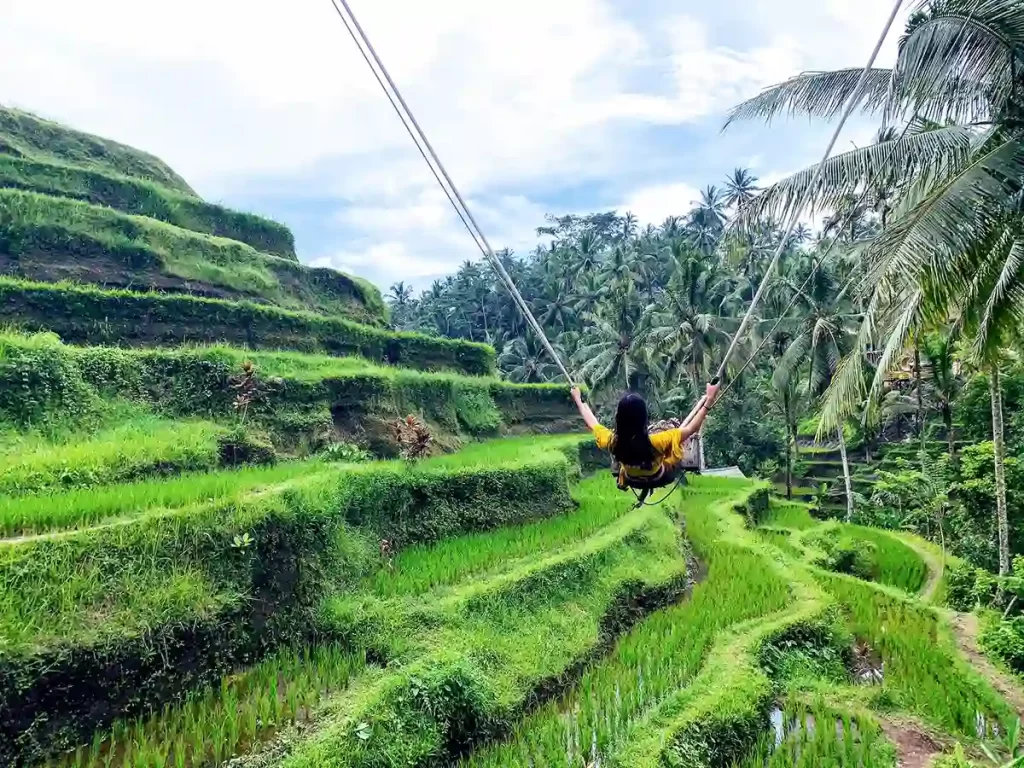 Time to head inland to Ubud, the cultural capital of Bali. Start your day with a trip to the Tegallalang Rice Terraces, which are not just stunning but also offer fantastic photo ops for your Instagram. Then, make your way to the Monkey Forest, but watch out for your belongings – the monkeys here are quite the pickpockets!
Lunch at the charming local warungs is a must, where you can savor the iconic Balinese dish, Babi Guling (suckling pig). Explore the Ubud Palace and Saraswati Temple before ending your day with a traditional Balinese dance performance. It's like taking a step back in time to experience the island's rich heritage.
Day 4: Waterfalls and Coffee Heaven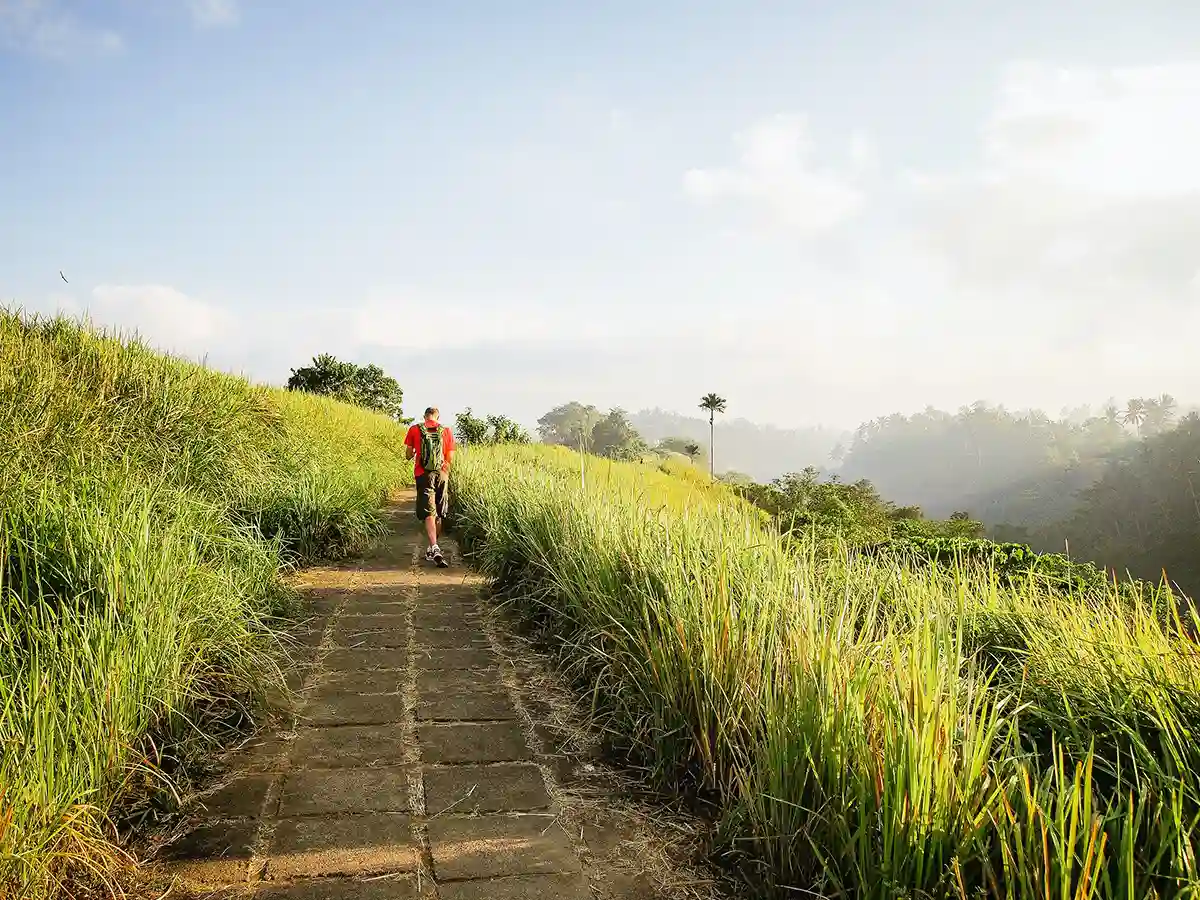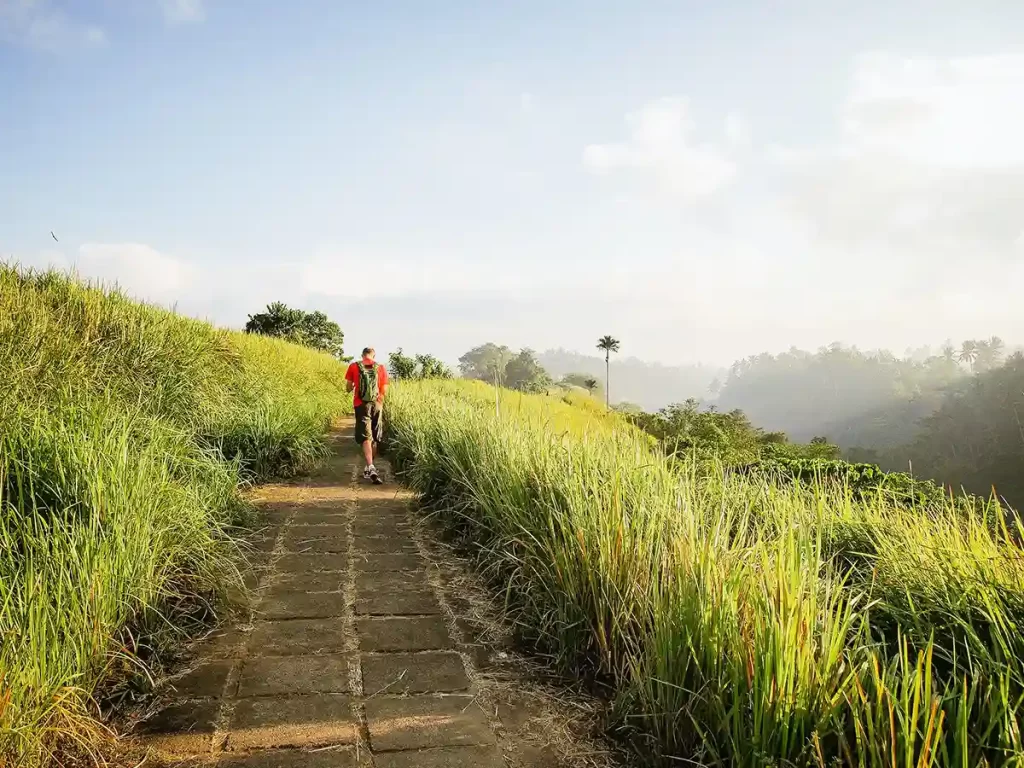 Time to explore the lush natural beauty of Bali. Start your day with a visit to the stunning Tegenungan Waterfall – a sight to behold, and you can even take a dip to cool off. Afterward, continue your journey to the Tegalalang area to enjoy the swing and sip some Luwak coffee, one of the world's most expensive brews.
For lunch, find a local warung where you can try some Ayam Betutu (spiced chicken), and then head to the Goa Gajah Elephant Cave Temple for some spiritual vibes. As the day winds down, make your way back to Ubud and experience the serene ambiance of the Campuhan Ridge Walk, perfect for a romantic sunset stroll.
Day 5: Temple Run – Exploring North Bali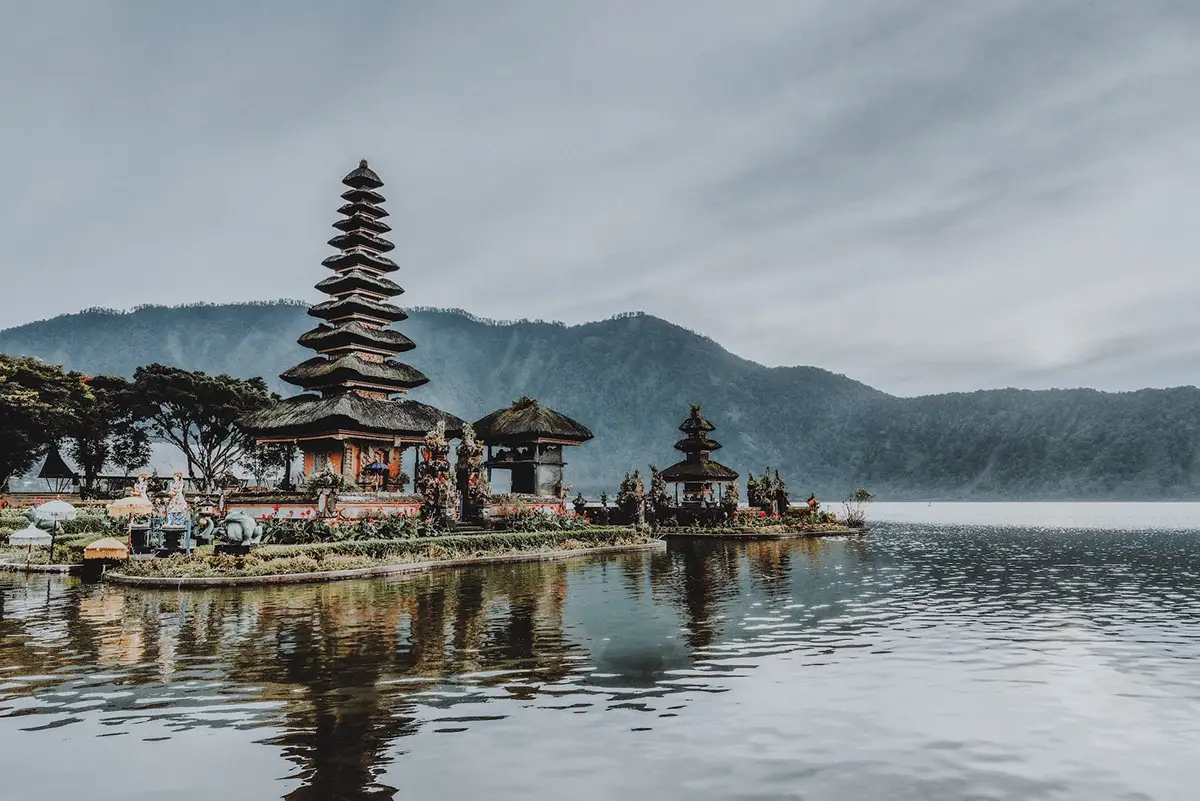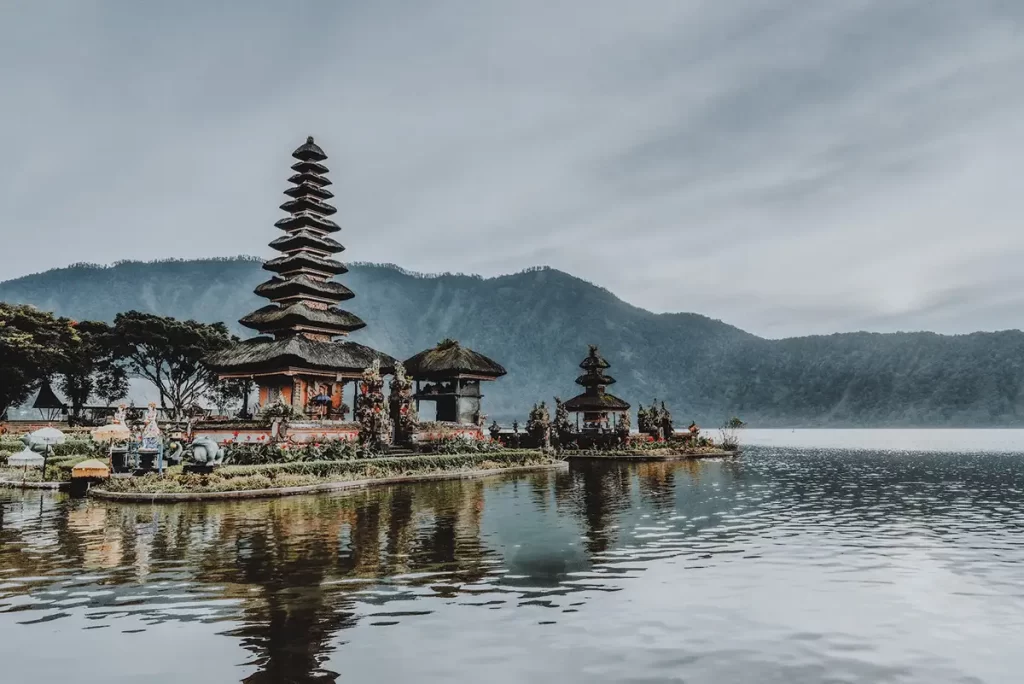 Get an early start to explore the temples and beauty of North Bali. Begin your day at Ulun Danu Beratan Temple, a stunning water temple set on a picturesque lake. The serenity here is mind-blowing, and the temple itself is like something out of a fairytale.
Afterward, visit Gitgit Waterfall and take a refreshing dip in its clear waters. Then, make your way to the Brahma Vihara Arama Buddhist Monastery for a change of scenery and some peaceful meditation. Return to your hotel and relax, or take a walk around the Ubud market for some shopping and delightful street food.
Day 6: Pererenan – The Hidden Gem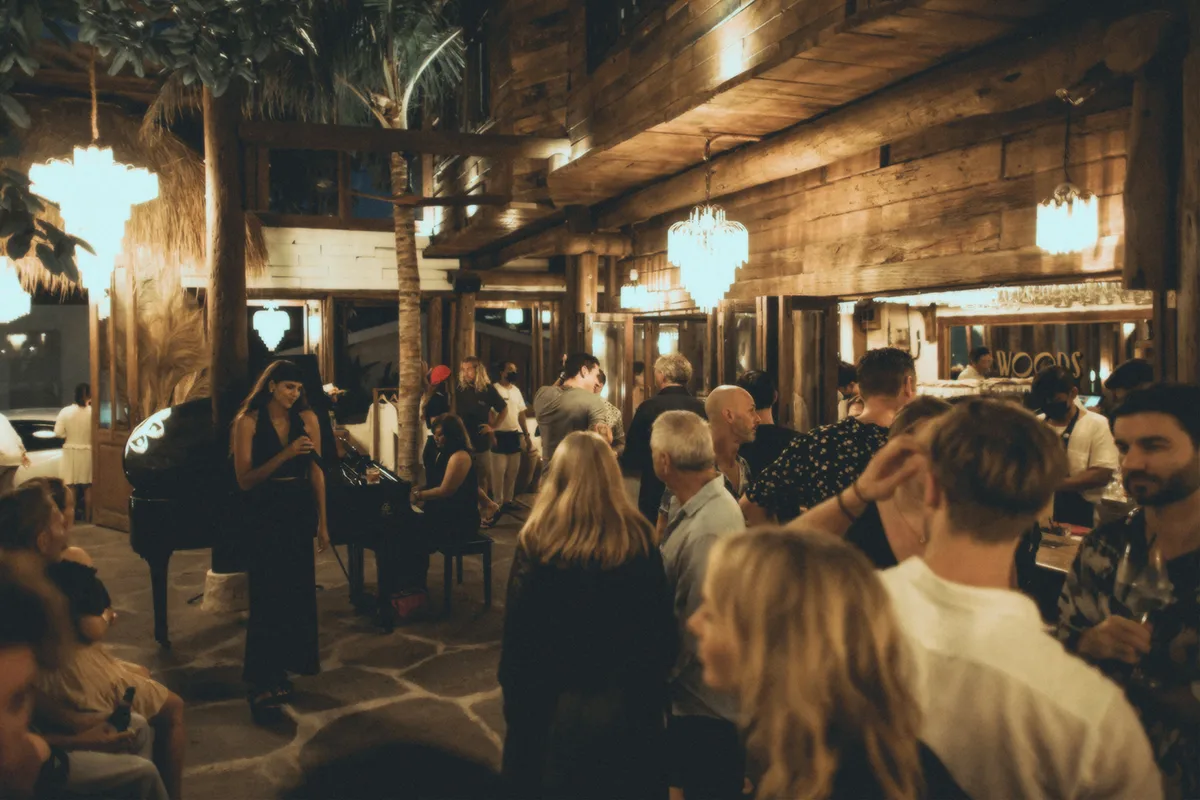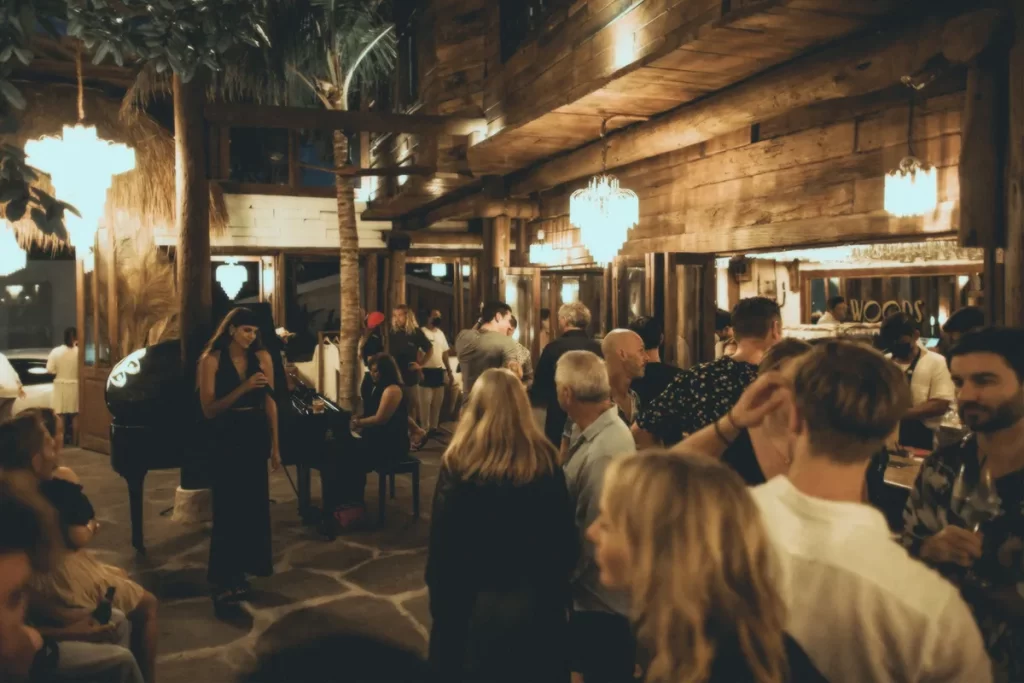 Today, we're heading off the beaten path to discover Pererenan, a hidden gem on Bali's southwest coast. What makes Pererenan special is its untouched, laid-back vibe. You could also explore the Pererenan Beach and take a surf lesson if you're up for it. Start your day with a leisurely breakfast at one of the local cafes, such as our beloved Woods Bali, Picture this: You're nestled in the heart of nature, enjoying your cocktail of choice in a semi-indoor space, and live jazz vibes are filling the air. It's like Mother Nature and music decided to have a jam session, and you're invited!
But it's not just about the ambiance; it's also about the exquisite cocktails that are worth every sip. Plus, there's an eco-friendly twist to this place – the entire restaurant is crafted from reclaimed wood, giving it an elegant yet rustic charm that's as Instagram-worthy as it gets.
Oh, and did we mention the vinyl nights? Our talented DJs will spin some classics while sipping on your favorite concoctions. Woods Bali is a slice of paradise for those who appreciate good drinks, good music and good vibes. Don't just take our word for it; come and experience it yourself!
Day 7: East Bali – Amed and Beyond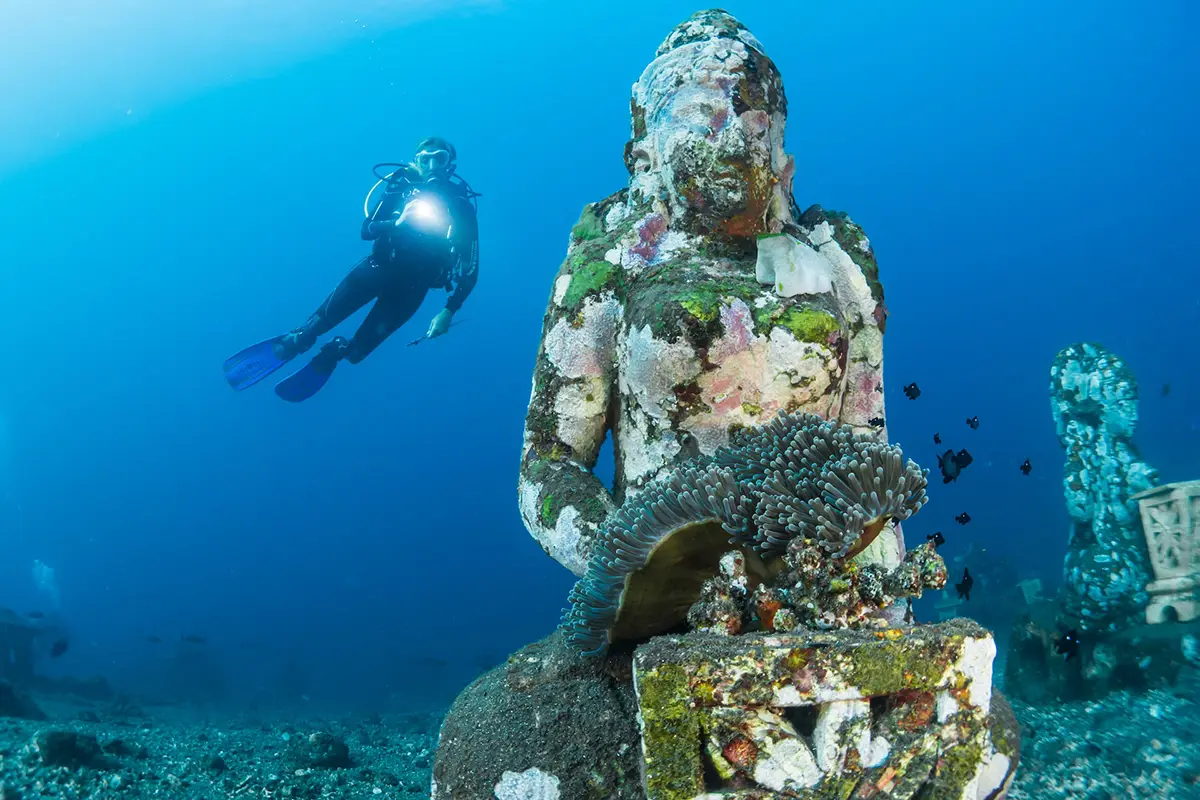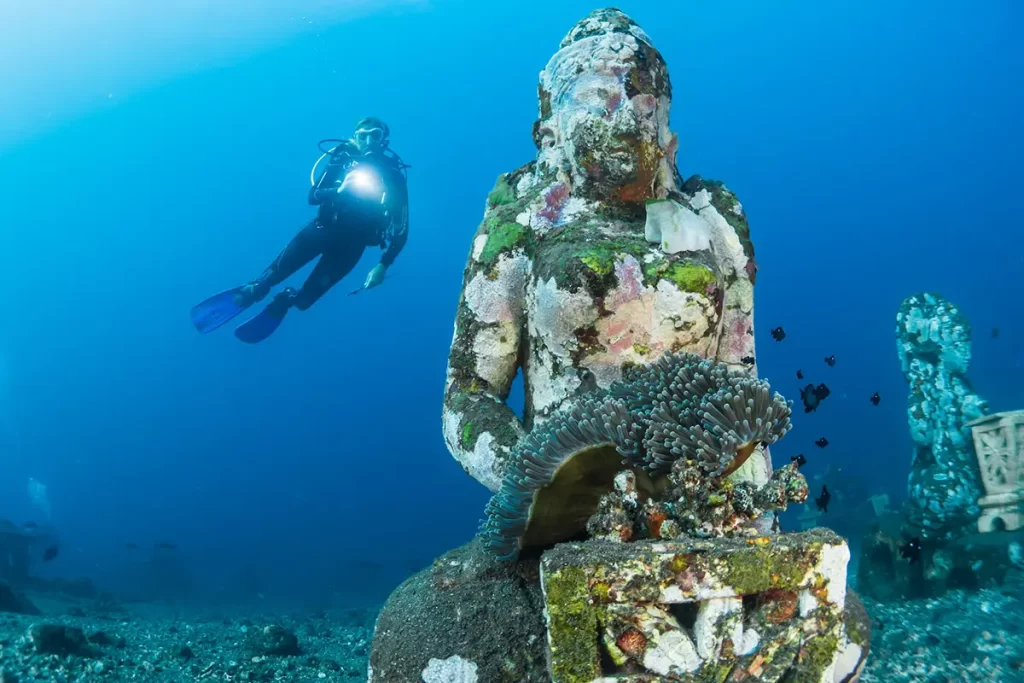 Pack your bags and head to Amed, an area on Bali's eastern coast. The journey there offers stunning coastal views and is worth the trip alone. Once you arrive, enjoy a snorkeling adventure in the crystal-clear waters of the Jemeluk Bay.
Lunch can be a simple yet delicious affair at a local warung, where you can savor some fresh seafood. In the afternoon, explore the Tirta Gangga Water Palace, a magical place with beautiful fountains and lush gardens. As the day winds down, take in the mesmerizing sunset at Jemeluk Beach before finding a cozy spot for dinner in Amed.
Day 8: Nusa Penida – Island Paradise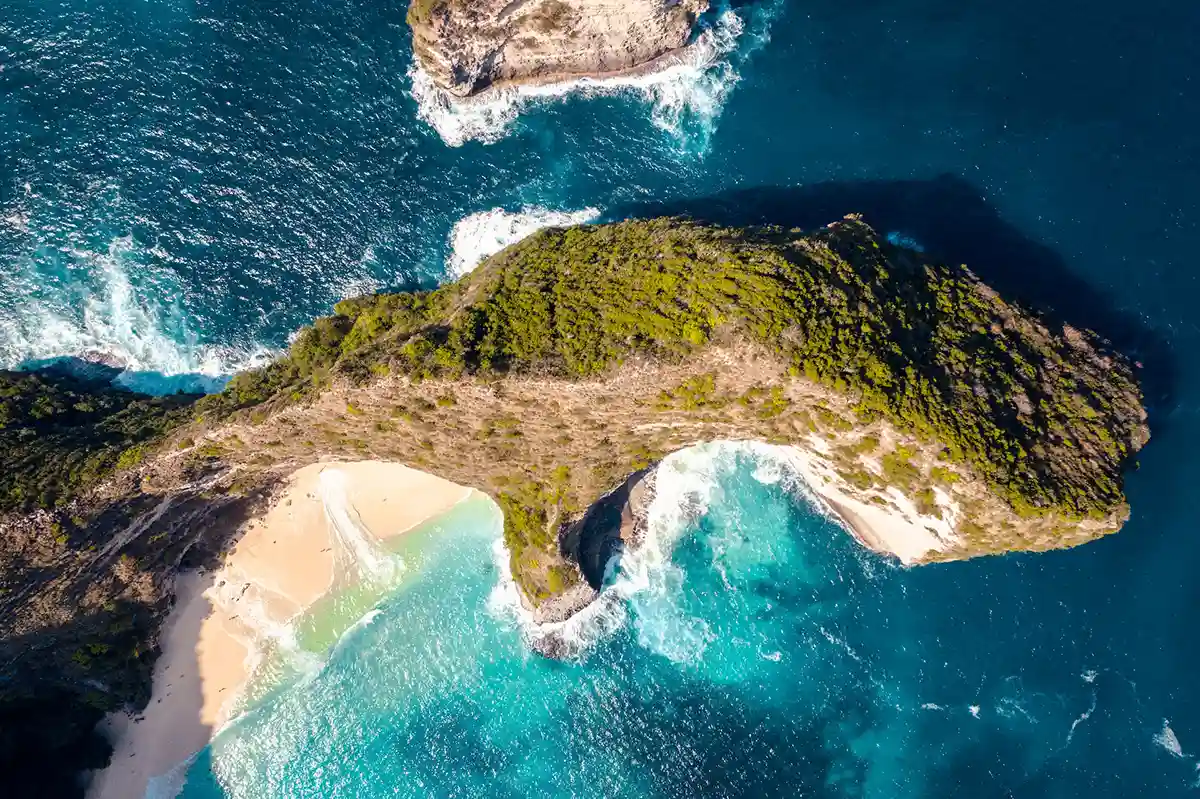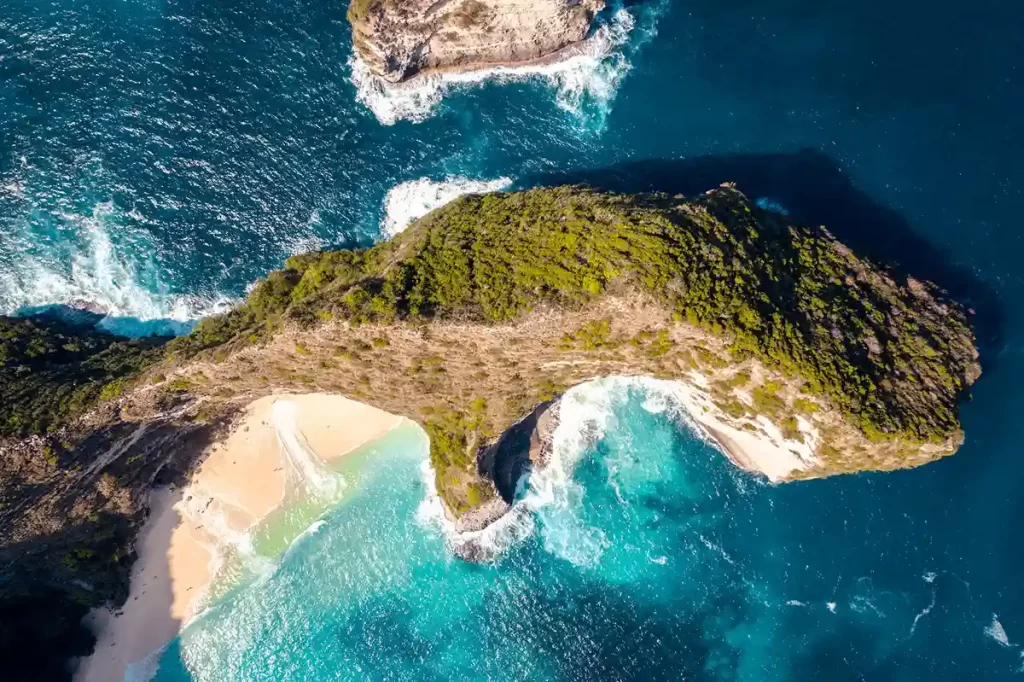 Catch a fast boat to Nusa Penida for a day of island exploration. Start your adventure by visiting the iconic Kelingking Beach, often referred to as the T-Rex Beach due to its unique rock formation. The hike down is a bit steep, but the view is worth it.
Next, make your way to the famous Angel's Billabong and Broken Beach, both offering magnificent natural wonders. If you have some spare time, you can also visit Crystal Bay for some snorkeling or simply bask in the sun. Return to Bali's main island in the evening and relax for the night.
Day 9: Uluwatu – Sunset and Serenity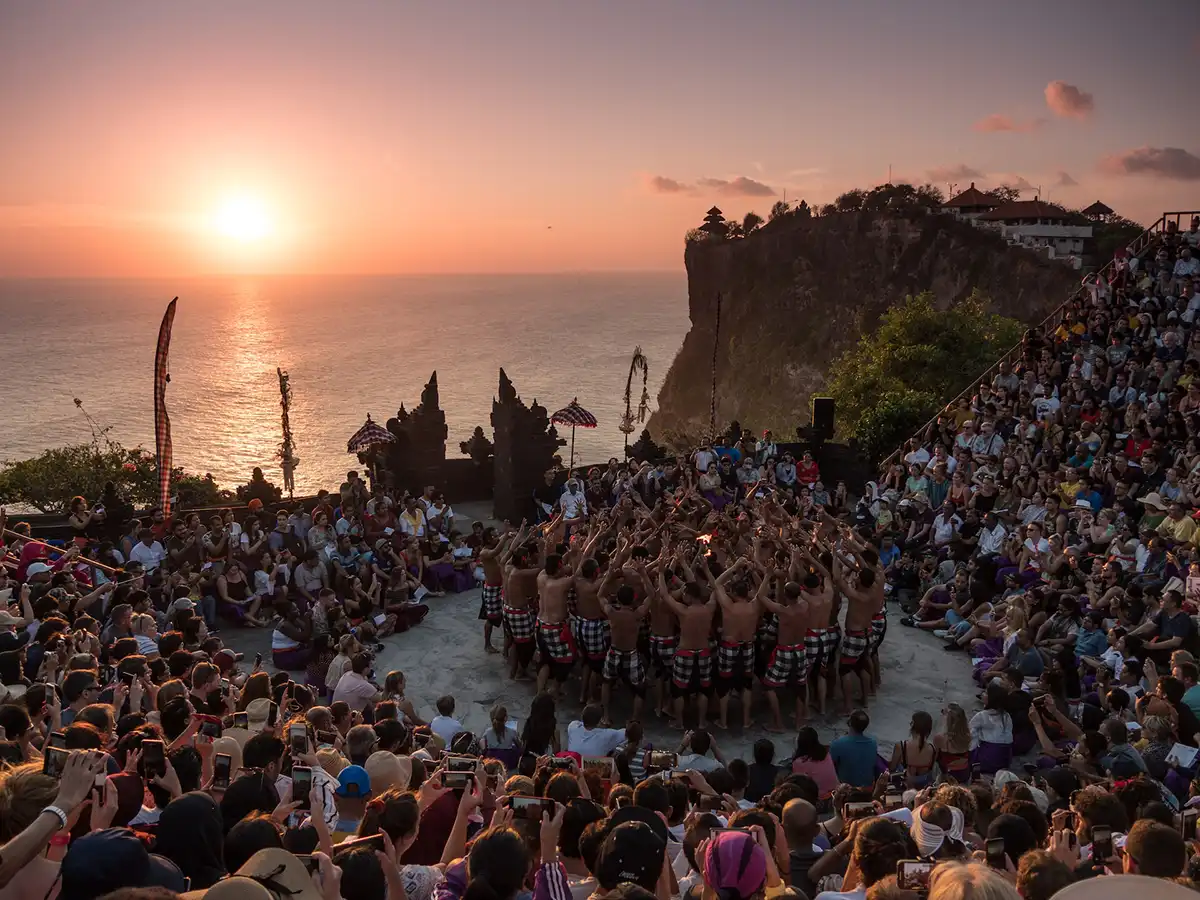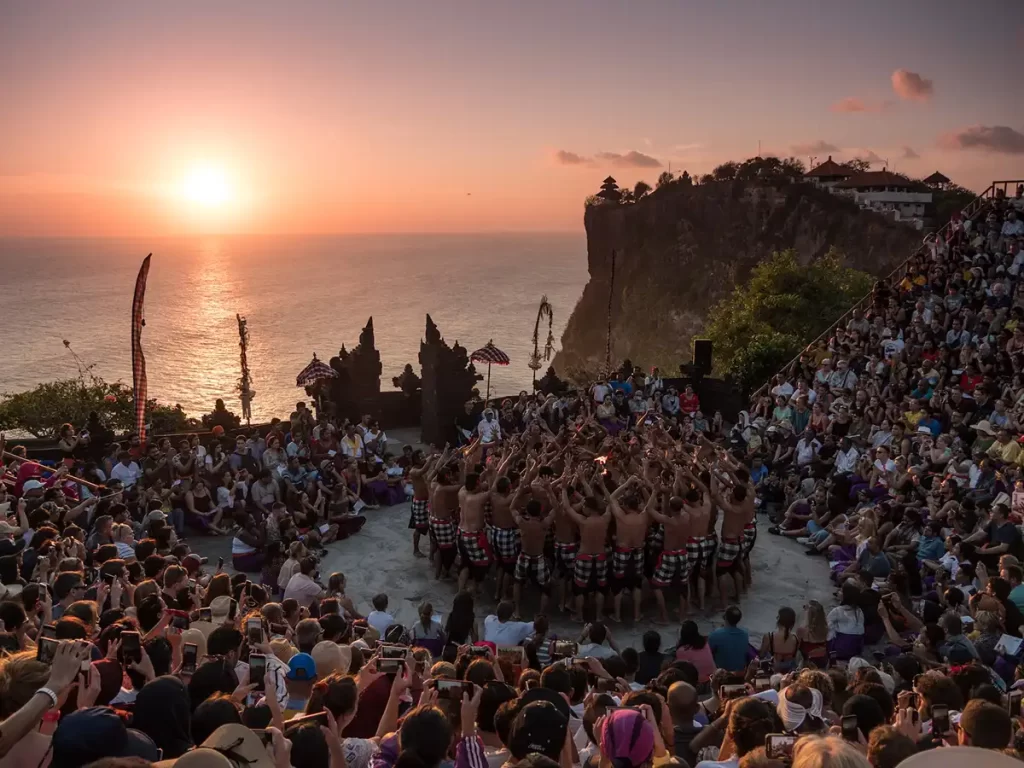 Head south to the Uluwatu area, known for its stunning cliff top temples and world-class surf breaks. Start your day by visiting Uluwatu Temple, perched on a dramatic cliff, and be sure to catch the Kecak Dance performance during sunset – it's a mesmerizing experience.
After the performance, enjoy a seafood dinner on the beach at Jimbaran Bay, where you can choose your catch of the day and have it grilled to perfection. This is a perfect way to wind down your Bali adventure with the sound of the waves in the background.
Day 10: Last-minute Shopping and Farewells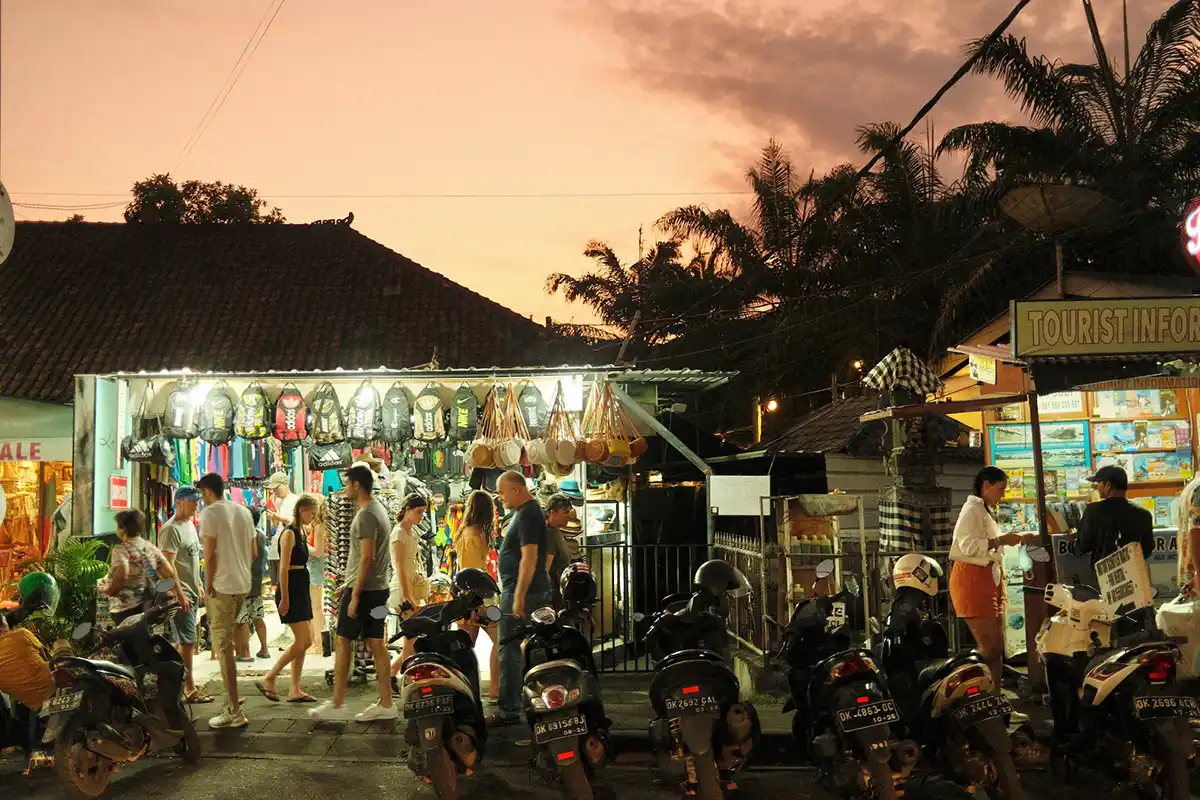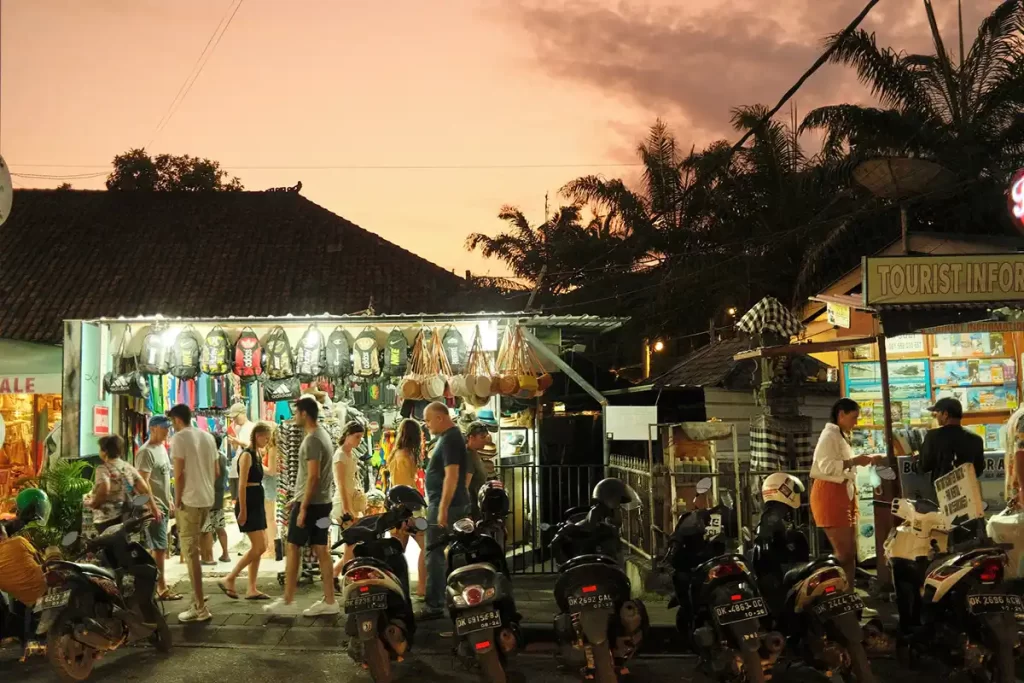 Your 10-day Bali adventure is coming to an end, but there's still time for some last-minute shopping. Explore the markets in Seminyak or Kuta for souvenirs, clothing and artwork. Don't forget to bargain – it's all part of the fun!
For your final activities in Bali, head to one of the beaches near your accommodations and savor the majestic ambiance of Bali one last time. Reflect on your incredible journey, the beautiful landscapes, the warm-hearted locals and the countless memories you've made along the way. Bali is a place that stays with you, and you'll likely be planning your return before you've even left.
So, there you have it – a jam-packed 10-day Bali itinerary filled with adventure, culture, and relaxation. Whether you're a surfer, a culture enthusiast, or just a lover of the good life, Bali offers something for everyone. Curious about how much you might spend on such a trip? Check out our guide on how much spending money in bali for 10 days. It's time to pack your bags, embark on this paradise island adventure, and create memories that will last a lifetime. Enjoy your journey and don't forget to soak in the Bali vibes!It's time to pack your bags, embark on this paradise island adventure, and create memories that will last a lifetime. Enjoy your journey and don't forget to soak in the Bali vibes!